Luxury Activist is a lifestyle online independent magazine about luxury based in Switzerland.
Why Luxury Activist ? Because too many people are fascinated or blinded by the glitters and sparkles of luxury. Luxury is a true activity made possible by the talent, the passion and the personal investment or people with high added-value skills. The more we explain and educate people, the more we can all better enjoy Luxury… and What is luxury ? Good question.
Readers from all over the world enjoy our articles and the tone of our writing. We are member of the Swiss Electronic Press and Media of Syndicom. We proudly advocate for Electronic Press quality based on real expertise and point of view. We believe at LuxuryActivist that Internet is an amazing way to share information with people from all over the world and that Mass-Media does not mean poor quality, at the contrary. We feel responsible for what we write and stand for all articles published here.

Enjoy the reading. If you wish to contact us, click here. Thank you for your attention.
José Amorim – Founder and Chief Editor. Allrights reserved 2010-2013.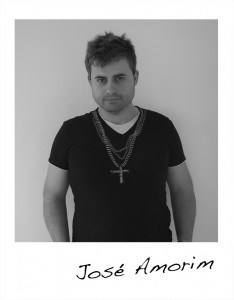 Check our Terms and Conditions here. And if you wish to check other great Swiss websites, click on the below banner