Reading Time:
6
minutes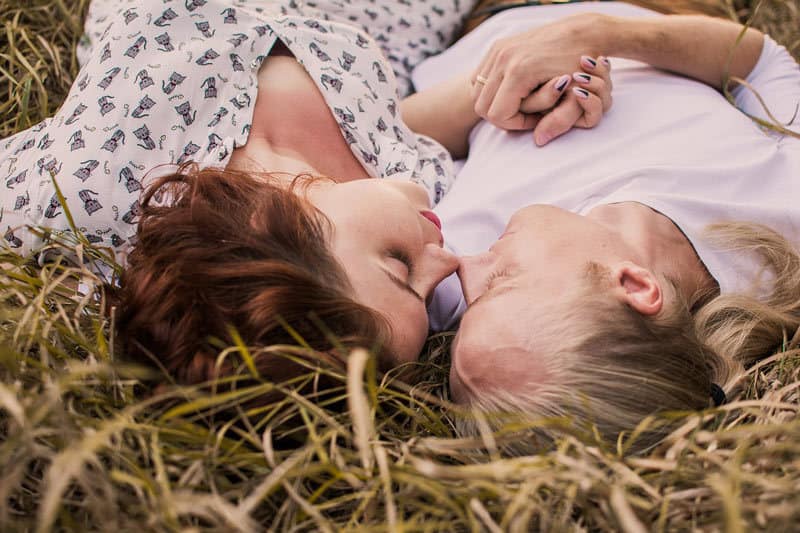 Relationships can be challenging at times and a real test of character, but the way you feel about your partner is one that you should cherish and nurture on a daily basis. All those little niggles can seem insignificant to the feelings you have for one another, but they can often be taken for granted, as life inevitably gets in the way. Whether you are in a new relationship or have been together for years, there is a host of ways to make your partner feel loved and special. These don't have to be big gestures of love and affection (although they won't do any harm), but often the most appreciated ones are when they are small yet significant ways that relate to your partner's emotions. Everyone is different and knowing your partner and their characteristics will pinpoint their vices. Often the most simple of treats can offer a ton of happiness to someone, so how can you make the right choices to spoil your deserving partner? If you're looking for ways to get the spark back in your relationship and get back to the time before life got in the way, check out these simple and special ways to make it happen.
Make time for each other
Time is something that always runs away from us, but it's one of the most essential things in a relationship to keep everyone happy. Just making time to spend a few hours with your partner can help to bring back the conversation when you used to love to spend hours chatting away and intimate habits in a relationship. There are so many demands in everyday life that it can often feel like the most important people are drifting away from you. So ensuring that you have ample time in the day to truly communicate with each other and slow everything down, and help to boost a new and revived feeling back into your connection. You may also find that stress levels are reduced, and the mood is improved between you, as you both feel that the other is giving something back to the relationship.
Splurge a little
Now and then the perfect way to treat your partner is by splurging on something they've had their eye on for some time. It might be a dream holiday or a piece of jewelry that they've been lusting after. Whatever it is, saving up and splurging is a great way to show how much you care and are listening to their desires. It might not be possible to do this all the time due to budgets, but that's what makes the occasion more intimate, as regular gifts lose their appeal in the long-term. Choosing something they want will ultimately fill them with joy and keep a smile on their face for weeks.
Cook together
If one of you cooks all the time, it can start to feel like a chore that you could end up resenting. Even if you aren't the best cook in the world, suggesting a night each week where you cook together can open up a fun and intimate activity where you can explore each other's tastes. Even if you think they will get under your feet, give it a go and see how much fun you might have.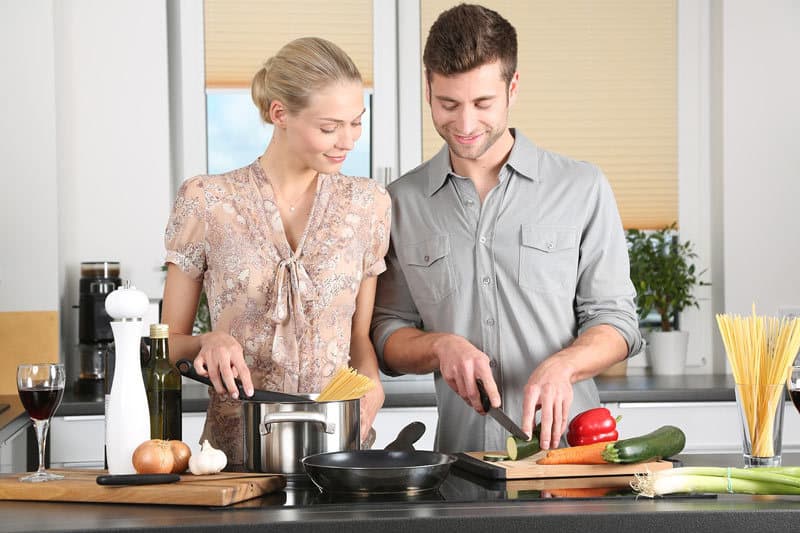 Try new experiences together
Even though you're in a relationship, you still have different hobbies and interests that see you experiencing things independently of each other. This is fine for the most part but getting together and doing things as a couple has enormous benefits for your relationship. Taking part in couples hobbies such as dancing or even going to the gym together is great for motivation and communication. You could also try more intimate adventures such as a couples naturist massage to awaken the intimacy between you. Experiences that you share together are a great way to explore each other boundaries and be supportive of each other's hobbies. This improved line of communication between you is perfect for injecting some fresh conversation into your everyday routine and also can bring you closer together in the long run.
Support their dreams
The problem with everyday life is there are bills to pay and commitments to keep, so this can get in the way of what we would most like to do in our lives. Everyone has dreams and firstly talking about them is a great foundation to build upon. It might be that life gets in the way, or you feel you don't have enough resources to realize them, but let your partner know what they can do to help you achieve them in the long-term. By supporting each other to reach these goals, you will find that your household is a happier one. If you squash your partner's ideas and lecture them about the negatives of these goals, you may start to push them away. If something is completely unrealistic for your lifestyle, then it's just a part of life that it may not happen but if you feel there is a feasible way to achieve it, then support them all the way. It might mean you have to change your lifestyle or in some cases take a chance on something that isn't guaranteed but helping them through this time, will make your relationship stronger than ever.
Book a couples vacation
Vacations are something everyone looks forward to and naturally feels happy about once they're booked. With busy schedules, it can sometimes be difficult to take time out but ensuring you make a space for a holiday, whether it is a home or abroad, will give you plenty of time to spend together away from the stresses of everyday life. Vacations are the ideal for totally detaching yourself from the outside world and spending quality time together in paradise.
Treating your partner doesn't have to involve diamonds and fancy gifts. These simple yet special ways to make an effort with each other and rekindle your love will help bring you closer together for a healthier and happier future.
Carol
Info sourced by the author for LuxuryActivist.com. All content is copyrighted with no reproduction rights available. Images are for illustration purposes only.