I discovered a new Art gallery. Its name is galerie mor . charpentier. It was founded by Alex Mor and Philippe Charpentier, and it opened its doors the 14th of October 2010. We could ask ourselves, why another Art gallery? Well, why not? But moreover, because the mor. charpentier gallery supports the contemporary Latin American Art. And this is rare, almost unique. They are based in Paris, in the 3rd District. They say from themselves:  "Constantly exploring new trends and accompanying the emergence of new territories, our program is structured around contemporary Latin American art, in order to generate a stimulating and dynamic dialogue between local and global realities."
Todays exhibition is called "The Fourth Cordillera". It is the first exhibition in France of Colombian artists Rodrigo Facundo, Luz Angela Lizarazo and Rosario Lopez. Far away from the colombian clichés, these 3 artists express different and complementary vision of their culture heritage at the service of contemporary art.  We can consider these exhibition as a celebration of the "other" Colombia, away from drug dealers or Shakira 🙂
Rodrigo Facundo explores time and space thanks to a series of photographies. The nostalgic vision of the artist blended with specific scenes makes us travel into times we would like to share a few moments…


Menosunomasuno by Rodrigo Facundes – Inkjet on cotton paper. 100×235
The second artist is Luz Angela Lizarazo. Under the work around Panseys flowers, the artist expresses a poetic yet dramatic vision of our own human condition. A feminine and soft touch under a strange feeling that this work reflects.


Porcelaine – 35 x 29 x 29 cm
Last but not least, Rosario Lopez is a multi-talented artist. Different expression channels are used and the artist tries to express a singular world where the object is as important as its role. Rosario Lòpez, through his " wind traps," is trying to capture the movement and precarious brightness of the wind. It aims to capture the ephemeral and imperceptible dimension of things. An ode to the hidden track of things.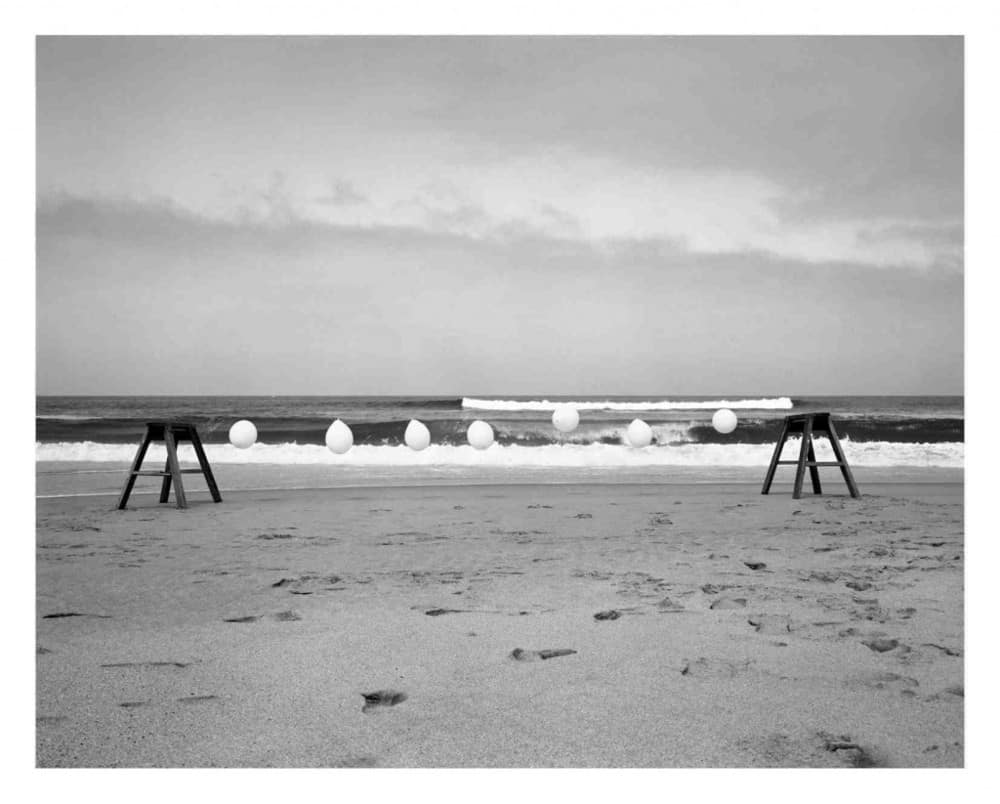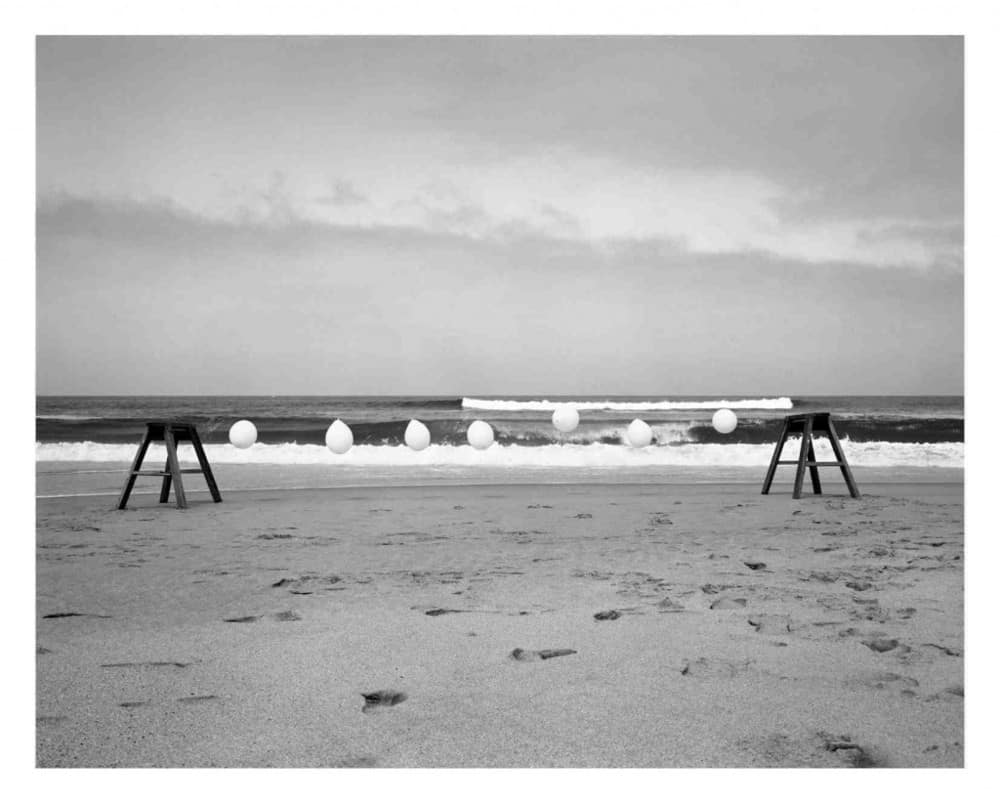 Bombas BN8 – inkjet pigment print 42×49 cms
The exhibition started already and will stay until the 7th of june. For more information, please check the gallery website: http://www.mor-charpentier.com
Other exhibitions will come and will talk about it here… LA