In 2016, Sisley began to explore a third factor influencing the ageing process: epigenetic. All the products in the Sisleÿa L'Intégral Anti-Âge line have since incorporated this new approach, which targets the cell's lifecycle and combats the visible signs of aging. Here are 3 new interesting launches in 2019 that will help
Sisleÿa L'Intégral Anti-Âge Hand Care Anti-Aging Concentrate SPF30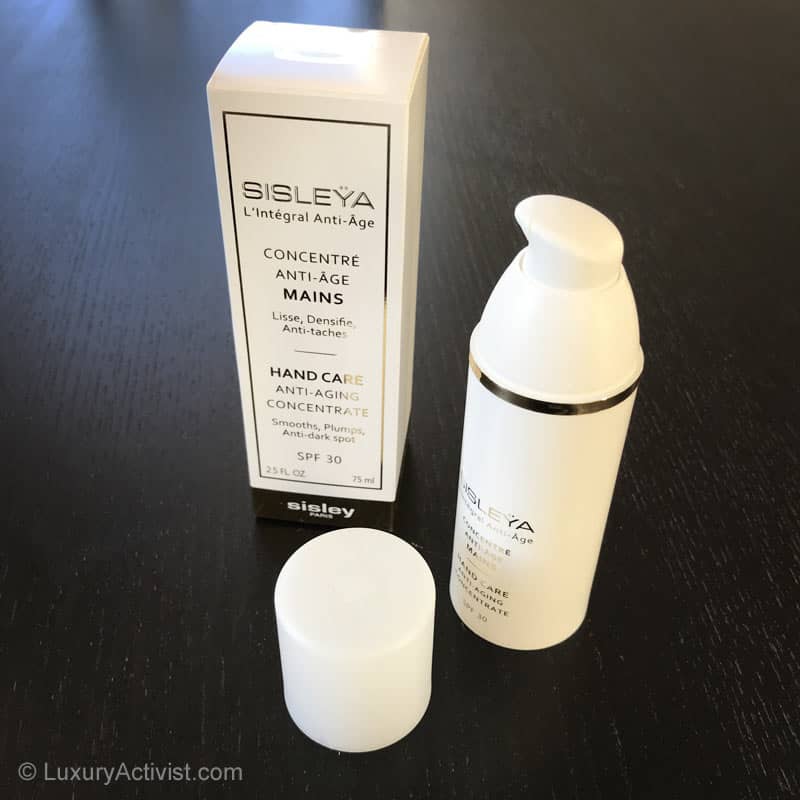 Providing the same care as the face, the new hand care anti-aging Concentrate is a complete anti-aging care that plumps, smooths, hydrates, nourishes and protects while combating dark spots to treat all the visible signs of ageing on the hands and to lavish them. This new formula incorporates the famous trio from Sisleÿa L'intégral anti-âge. These active ingredients help restore optimal cell life. The skin's micro-relief becomes smoother and fine lines are visibly reduced
Persian Acacia extract
Lindera extract
Yeast and Soy protein complex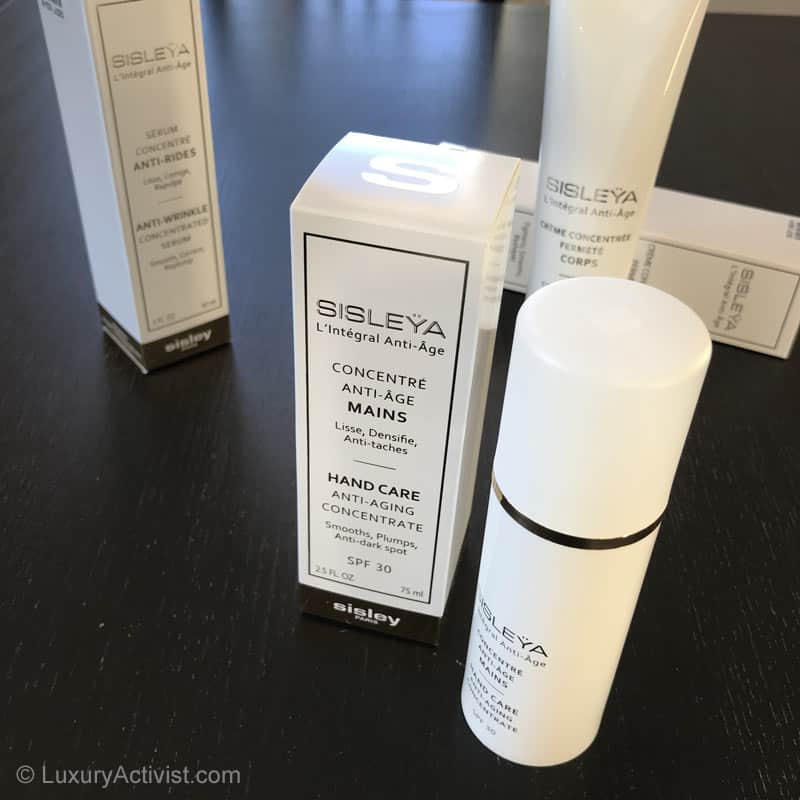 Other ingredients, directly connected with hand care specifics will complete the formula in order to provide a global solution. The Hexyl Resorcinol will act as a melanin regulator,avoiding the inelegant dark spots. The Buckwheat seed extract will make your skin more resistant to external aggressions like pollution or smoking. Padina Pavonica extract reinforces the hydric layer of the dermis while Persian Acacia extract combats glycation to improve the quality of the dermal fibres.
Sisleÿa L'Intégral Anti-Âge Concentrated Firming Body Cream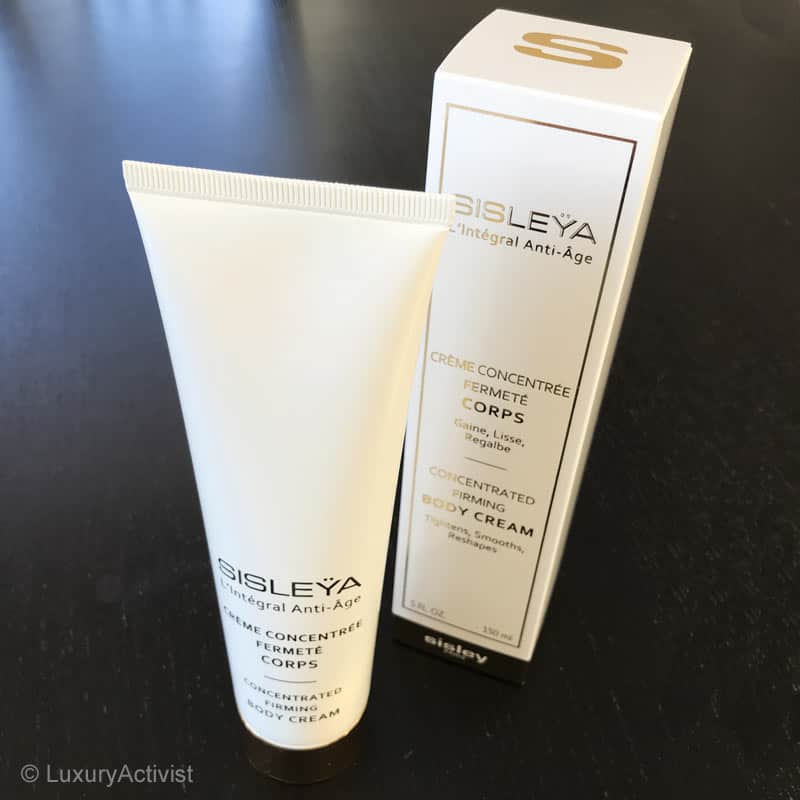 To keep it looking beautiful, the body deserves just as much care and attention as the face. To this end, Sisley has reinvented its anti-ageing body cream with a formula that combines the power of a serum, the comfort of a cream and the results of a firming product while providing a unique sensory experience. This is the new Concentrated Firming Body Cream by Sisley. In order to help the body dermis to be firmer, this new formula will focus on major firming components.
Soya fiber extract
Dill extract
Padina pavonica extract
Cedrol
Spirulina extract
Quenching complex
Oat seed extract
Rhatany extract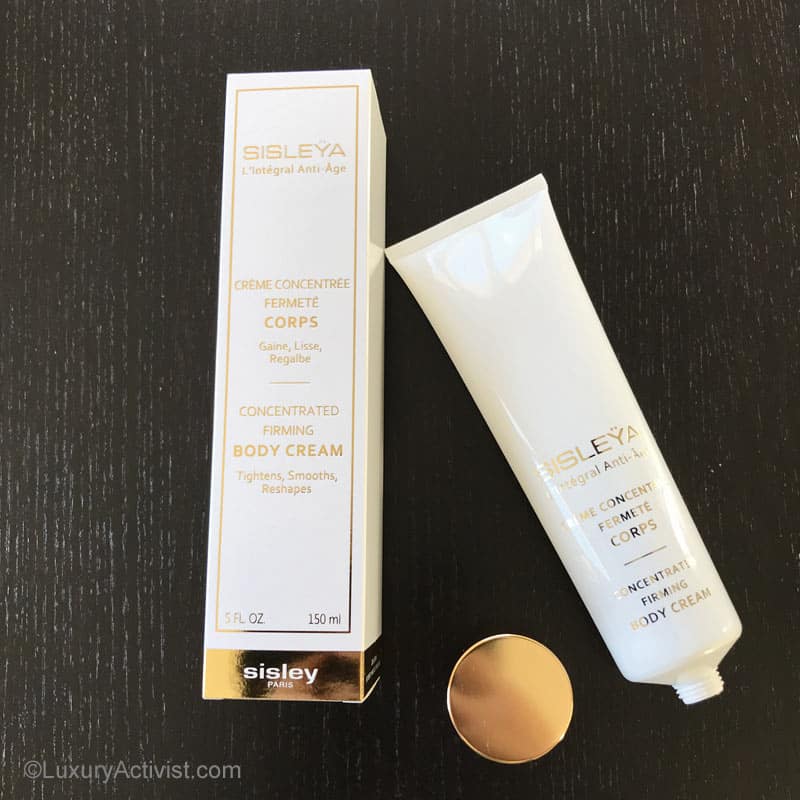 According to Sisley and their pre-tests, after 4 weeks, the loosest areas are tightened. Fine lines in the décolleté are smoothed. The skin is visibly firmer and more beautiful. Its youthful fullness, shape and contours are restored.
Sisleÿa L'Intégral Anti-Âge Anti-Wrinkle Concentrated Serum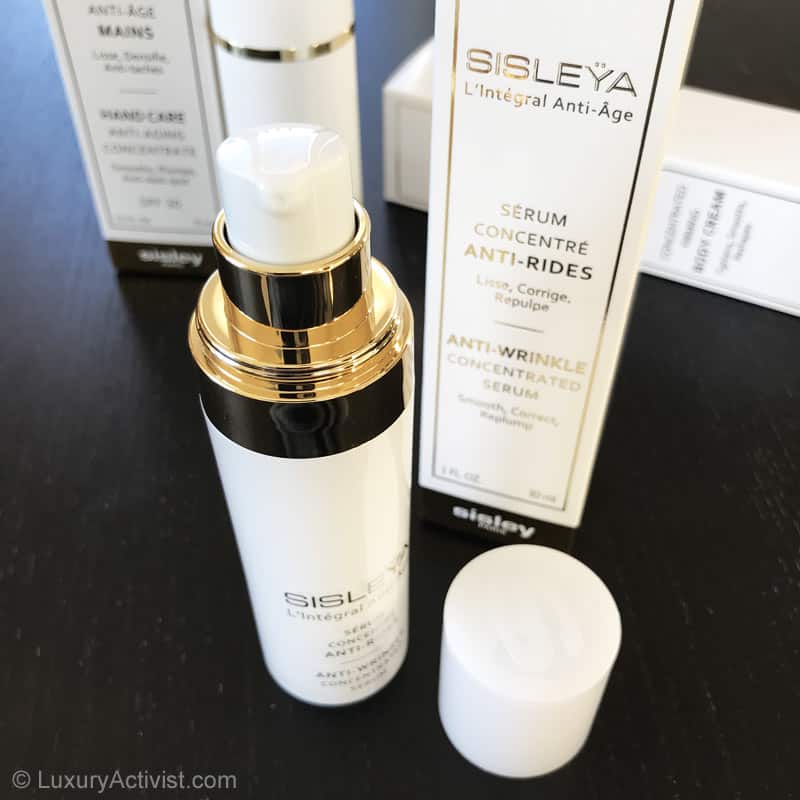 Since launching the Sisleÿa L'Intégral Anti-Âge Firming Concentrated Serum in 2018, Sisley continued its research into epigenetics by addressing the very source of behavioural ageing. It has now consolidated its extensive anti-wrinkle expertise into a powerful serum with a comprehensive anti- wrinkle action that targets two completely new focuses:
Collagen production
Extra Cellular matrix regeneration
In 2019, Sisley Research has reached a major turning point in the ght against the visible signs of behavioural ageing. It has succeeded in optimising collagen production directly to help skin become visibly smoother with fewer wrinkles. Here are the main ingredients of the new serum:
Porcelain Cacao extract (targets collagen production)
Soy peptide extract (fibroblasts booster)
Blue Agave Yeast extract (Hyaluronic acid production booster)
White Willow leaf extract (Free radicals fight)
Rosehip extract (Free radicals fight)
Iris extract (Hyaluronic acid production booster)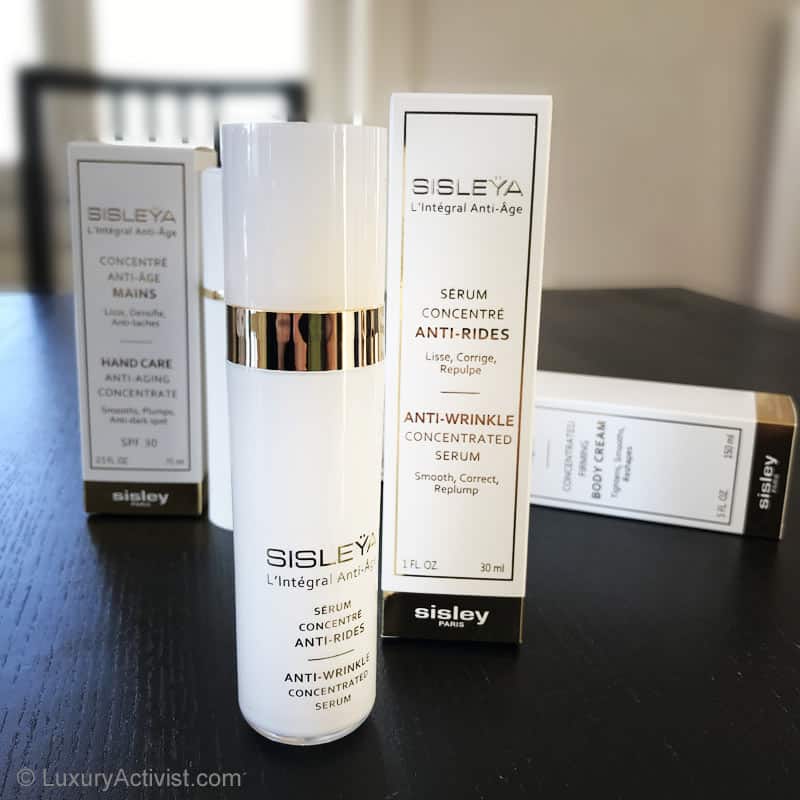 Ultra-lightweight, fresh and non-greasy, it leaves skin matte and velvety with a pleasant bare-skin sensation. The serum is delicately scented with essential oils of Lavender and Marjoram. The Sisleÿa Anti-Wrinkle Concentrated Serum should be applied morning and night to the face and neck after the Essential Skin Care Lotion. It can also be combined with other Sisleÿa L'Intégral Anti-Âge products for optimum anti-wrinkle results.
The beauty of the Sisleÿa line is very elegant and modern. The white and gold packaging provides a contemporary minimalistic and yet precious aspect. The materials and design will make these products very practical while traveling.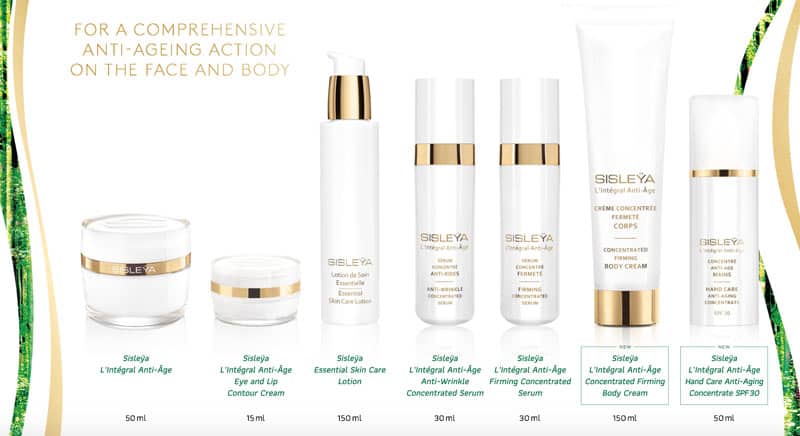 Sisley has an amazing  know-how and heritage in anti-aging. Their cutting edge photo-technology allows to launch fantastic products that will help your skin to cross the years with very low effect. The Sisleÿa line is probably one of the best anti-aging line in the luxury market.
José Amorim
Information sourced by the author for luxuryactivist.com. All content is copyrighted with no reproduction rights available. Images are for illustration purposes only.