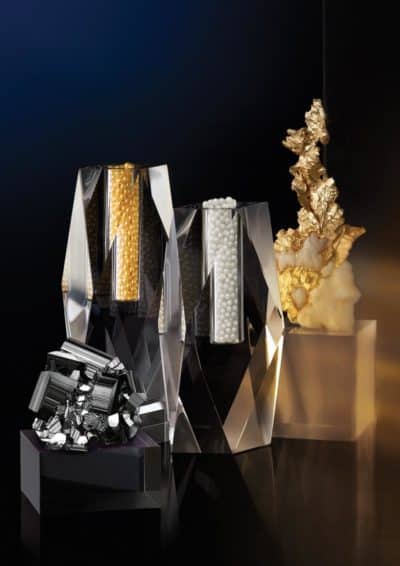 From the chasms of earth and sea emerge the eternity of platinum, the opulence of gold, the indulgence of caviar and the luminosity of white caviar. Swiss luxury skincare brand La Prairie presents the next chapter of its unique story with a new film. The two-minute video highlights La Prairie's four rare, precious ingredients used in its signature luxury collections. It underscores not only the Brand's innovative, pioneering spirit in the world of skincare but also its place in the world of luxury. With this new film, La Prairie takes us into a journey of excellence and eternal beauty. From the indomitable nature of Swiss Alps and Sea, to the contemporary cutting edge technology, La Prairie pictures a dream of luxury, design and state of the art cosmetics. The film illustrates the rare ingredients used by La Prairie: Platinum Gold White Caviar Caviar We do not know if the action…
Instant perfection. This is a daring yet real promise by La Prairie when it comes to skincare. This year, La Prairie put a focus on its iconic line "Skin Caviar". This fall you might want to discover the new Skin Caviar Concealer + Foundation SPF15.
La Prairie is symbol of ultimate luxury in terms of Cosmetics. Back in 1998, La Prairie settled the foundations of what would become a true icon in the cosmetic industry: the Skin Caviar Luxe Cream. Based in the cutting edge technology developed since 1987, La Prairie established all the codes for a luxury cosmetic product. This year they are launching an amazing complement to their Skin Caviar collection. Beautiful products like the Skin Caviar Luxe Cream Sheer. Check out the review here.