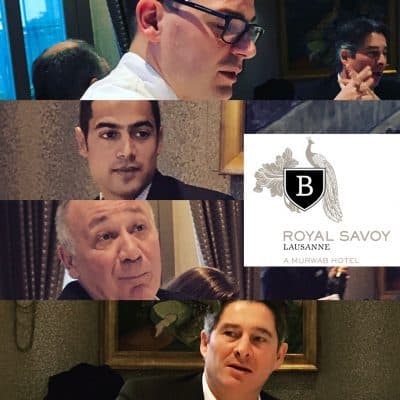 This morning there was only one place where LuxuryActivist could be. It is a exceptional place where luxury, art and know-how meet. This place is called the Lausanne Royal Savoy. Around this very exclusive breakfast table 5 amazing talents: Mr Benoît Gouez, Chef de Cave at Moët & Chandon Mr Marc Haeberlin, 3 stars Michelin and Signature Chef at the Lausanne Royal Savoy Mr Julien Krauss, Executive Chef at Lausanne Royal Savoy Mr Adam Bentalha, Brasserie Chef at Lausanne Royal Savoy Mr Reza Nahaboo, Chef Sommelier at Lausanne Royal Savoy The idea was to discover the new desserts coming in the new menu and to taste the unique and amazing Moët & Chandon Millésime 2008. It was a true Bubbly Breakfast. Several journalists and bloggers were invited to this very special occasion. Having these 5 great talents around the table was definitely our most inspiring experience of this year so far. Benoît Gouez,…
Moët & Chandon has an amazing success story for the past 270 years. Always present in the great moments celebrating the very best and writing the great memories with crystal champagne bubbles. One of the great events in life is when Cinema get involved. Official partner for its 7th time, Moët & Chandon was once again the partner of the Locarno Film Festival. It was also an interesting moment in which Moët & Chandon revealed great innovative creations.
This month Moët & Chandon Champagne announced a 3 years partnership with the America's Cup race. By being the official champaign, Moët & Chandon will be the privilege witness of greatness. The 35th edition Every race is an adventure and each time the America's Cup start, we never know what is going to happen.