Reading Time:
2
minutes
Victorinox is launching a new limited edition under the Rangerwood collection. Already rewarded by the Red Dot award in 2015, the Swiss company decided to launch a very special edition about the Damast steel. Its strength remains its big precious steel blade of Damascus, the manufacture refers to ancient crafts. The different types of steel assembled by hot welding and bending thus possible to obtain a particularly resistant and unbreakable steel. The apotheosis of making a Damascus steel blade rests, then as now, on its finish – because it is only thanks to the sanding, polishing and engraving appears a unique pattern of its kind.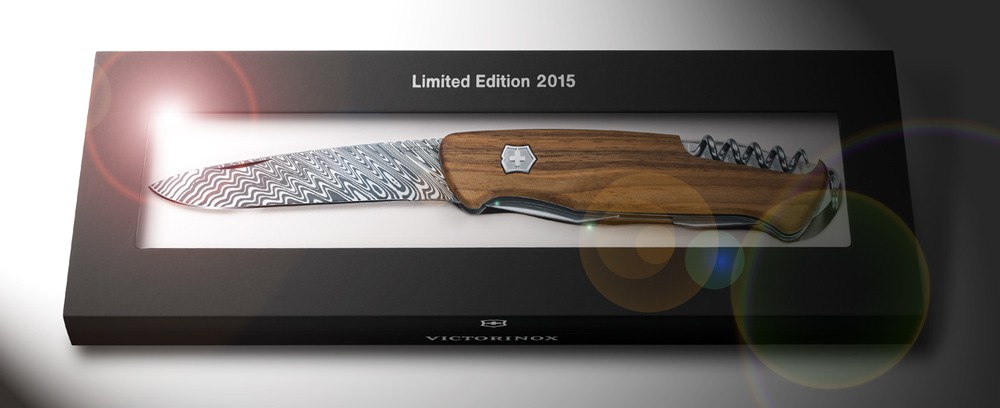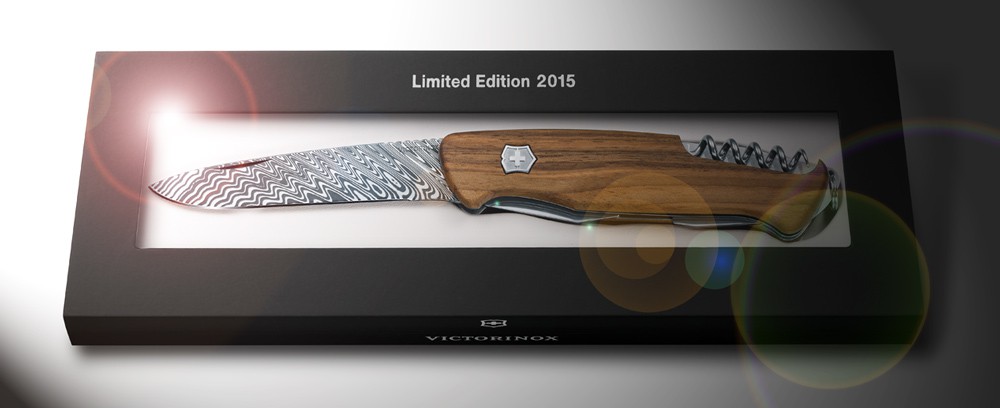 This year's Damast Limited Edition is based on the Delémont model "RangerWood", which is 130 mm long. It is limited to 5000 pieces and numbered accordingly. Particularly noteworthy are the genuine Swiss walnut scales with the Victorinox steel logo, which also serves as the safety release system for the lock blade. The large blade of this edition is also made out of precious Damast steel.
Tools: 
lock blade 
can opener with
-small screwdriver
cap lifter with
-screwdriver
-wire stripper
reamer, punch 
corkscrew 
key ring 
There is a lot of legends and stories around the Damascus steel. Still today we do not really know exactly how sword-smiths from middle-age would really produce such specific blades. The earlier descriptions found by historians and archeologists are dated from 300 BC in India. A blade made of this steel is characterized by distinctive patterns of banding and mottling reminiscent of flowing water. Such blades were reputed to be tough, resistant to shattering and capable of being honed to a sharp, resilient edge. Today it represents a luxury item as only Sweden is capable of producing such steel at an industrial level. The big blade of this knife is manufactured from stainless high quality Damascus steel, 60 HRc.
Victorinox AG guarantees all knives and tools to be of first class stainless steel and also guarantees a life time against any defects in material and workmanship (save for electronic components 2 years). Damage caused by normal wear and tear, misuse or abuse are not covered by this guarantee. Check here the website for more information about this limited edition: http://www.victorinox.com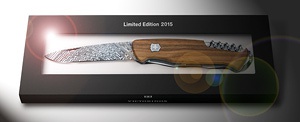 Info sourced at Victorinox official press communication and website. All content is copyrighted with no reproduction rights available.