Reading Time:
5
minutes
If you're looking for the ultimate luxury home theater experience, custom seating is a must. From recliners to sofas, there are many options available to create the perfect space for your viewing pleasure. Here are a few tips on how to choose the right custom seating for your home theater.
Why custom seating is important for the perfect home theater experience
The luxury home theater experience isn't complete without custom seating. With the right furniture, viewers can get the perfect view of the entertainment unit, as well as increased comfort for long periods of movie-watching. Add to that cozy materials like leather, and it's easy to understand why custom seating is essential for the perfect family movie night. When selecting luxury home theater seating, bear in mind a few factors like room size, viewing distance and angles, and traffic area considerations. Custom seating will bring any room together with style and luxury, creating an enjoyable home theater experience for everyone.
How to measure for custom seating in your home theater space
If you're looking for luxury seating in your home theater, it's important to ensure that you measure properly before making a purchase. Measuring is crucial since theater-style seating allows for more space between chairs than traditional living room furniture alternatives. First, measure the width of the space the seats will occupy and determine if adding excess space between each seat will fit within your overall vision. Consider the length of sofa-style luxury home theater seating based on measurements from left-to-right and front-to-back. Lastly, be sure to plan out distance from the screen or television which should be dependent on screen size.
The different types of custom seating available, including recliners, sofas, and loveseats
Home theaters continue to be a luxury enjoyed by many. With the wide variety of options available, finding the perfect custom seating is easy. From luxury home theater seating such as recliners and sofas, to more contemporary pieces like swivel chairs and loveseats, each type of seating allows you to create a unique environment for watching movies or enjoying any other type of entertainment in your home. With these high-quality luxury seating pieces, you can ensure that comfort isn't sacrificed even when luxury is your goal. No matter what type of custom seating you choose, it's an important factor in creating the atmosphere you want in your very own home theater.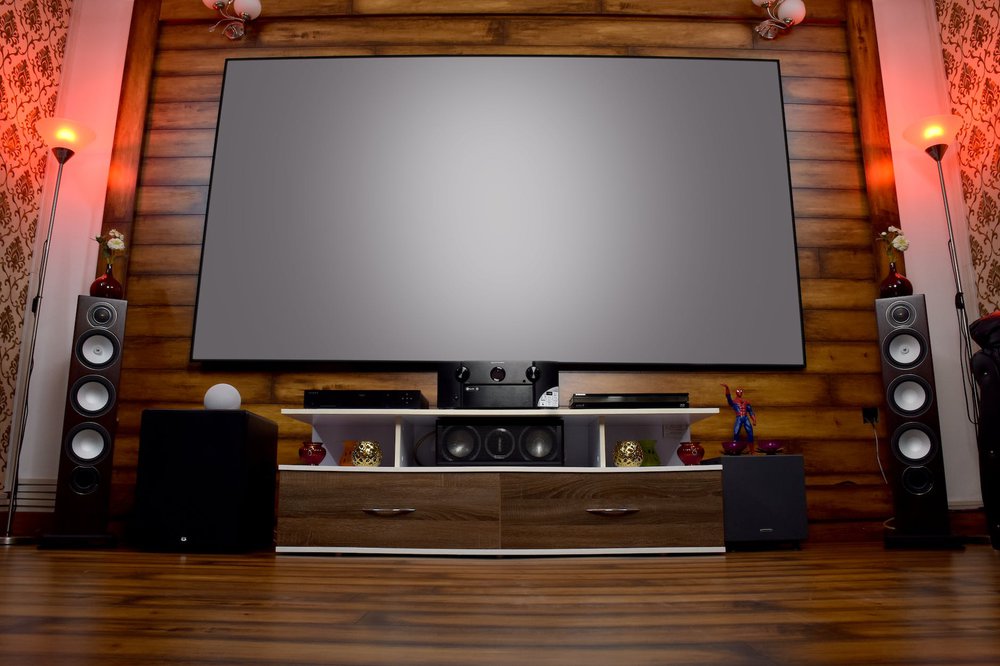 Tips for choosing the right fabrics and materials for your custom seating
If you are looking for luxury home theater seating, selecting the right fabrics and materials is an important step. It is best to choose fabrics that will enhance the design and style of your space. Fabrics should be comfortable, durable and easy to clean. You also want to consider colors, patterns and textures that match your interior décor. By researching different types of fabrics available, you can make an informed decision while customizing your seating. Taking the necessary time to make the right selection will help create unique luxury seating that perfectly compliments your home theater.
How to care for your custom seating to keep it looking its best
Luxury home theater seating offers excellent comfort and luxury while you enjoy your favorite films or TV programs, but it is important to take good care of these luxury items. Regular maintenance such as vacuuming fabric upholstery and wiping down leather surfaces will keep your custom seating looking its best for years to come. Major spills or soiling should be addressed promptly with the use of detergents specially made for luxury upholsteries, which can be found at most home improvement stores. Properly storing the luxury home theater seating when not in use is also essential, ideally in a dust-free environment off the floor so that dirt and moisture can't easily get to it. With proper care and attention, you can be sure that your luxury furniture investment will last for many years.
Enjoying your new luxury home theater experience!
The comfort and luxury of custom-crafted seating and modern amenities lend to a full immersive environment. Whether you're watching the newest blockbuster movie, playing the latest video game or streaming your favorite music, luxury home theater seating takes your entertainment to a new level. A plush and inviting living space makes it easy to kick back and relax after a long day or entertain family and friends in style.
We hope this blog post has given you helpful tips and advice on how to get the perfect home theater seating experience. Once you have carefully measured your space, chosen the right fabrics and materials, and found the perfect seating configuration for your family, it's time to kick up your feet and enjoy! Whether you go with a classic recliner, sofa sectional, or loveseat settee, custom seating will definitely add a burst of luxury to your home theater space. With quality care and upkeep, your custom seating will provide years of cozy entertainment for everyone in your household.  So come fire up that projector screen, pop some popcorn, and cue up that movie – it's showtime!
Carol
Information sourced by the author for luxuryactivist.com. All content is copyrighted with no reproduction rights available. Images are for illustration purposes only.