Reading Time:
9
minutes
Stepping into the limelight with a grace that leaves audiences spellbound, Bulgarian soprano Sonya Yoncheva has consistently demonstrated the calibre of a world-class opera singer. From her meteoric rise through the ranks of operatic greatness, Yoncheva's journey to the apex of her artistry has been nothing short of extraordinary.
A rare gem in the opera world, Yoncheva first captivated audiences in 2010, winning the prestigious Operalia competition. She swiftly ascended the operatic ladder, taking on leading roles at venerable houses like the Metropolitan Opera and La Scala. Her impressive repertoire spans iconic roles such as Desdemona in Verdi's "Otello" and Violetta in "La Traviata", proving her versatility and nuanced understanding of her craft.
Now, she makes her much-anticipated debut as Cio-Cio-San in Puccini's heartrending classic, "Madama Butterfly". For an artist of Yoncheva's stature, every new role is a fresh journey into the essence of character and emotion. This time, as the tragic heroine of Puccini's masterpiece, Yoncheva is set to redefine the contours of operatic performance. The palpable anticipation surrounding her interpretation of Cio-Cio-San underlines how remarkable it is to witness her continual evolution on stage. Prepare to be enchanted by a Sonya Yoncheva we've never seen before.
Sonya Yoncheva added to her repertoire another Puccini heroine at the Wiener Staatsoper on June 20. In Anthony Mingella's staging and conducted by Antonello Manacorda, Sonya performed the Japanese Geisha alongside Charles Castronovo, Szilvia Vörös and Boris Pinkhasovich in the other leading roles. Sonya sings four performances in Vienna on June 20, 23, 26 and 29, 2023.
Cio-Cio-San, the perfect world-class role for a Soprano
To many, Giacomo Puccini's "Madama Butterfly" represents one of the ultimate tests of a soprano's technical prowess and emotional depth. The role of Cio-Cio-San is intensely demanding, requiring vocal dexterity and a profound ability to inhabit and convey the profound nuances of the character's emotional journey.
From a technical perspective, the role of Cio-Cio-San calls for a versatile lyrical soprano capable of navigating the vast emotional landscape Puccini paints with his score. The part requires a wide vocal range, precise control over dynamics, and the ability to deliver Puccini's long, lyrical lines with power and tenderness. Particularly challenging is the famous "Un bel dì vedremo" aria, an epitome of Puccini's melodic genius, which requires the soprano to sustain high notes with remarkable intensity.
Moreover, the character of Cio-Cio-San is a study of complexity. She's youthful and mature, strong yet vulnerable, making her a challenge for any performer. Her story is one of passion, betrayal, and, ultimately, tragic sacrifice, demanding exceptional emotional intensity. This complexity necessitates a soprano who embodies these contradictions and brings the audience on Cio-Cio-San's heartbreaking journey.
For all these reasons, the role of Cio-Cio-San in "Madama Butterfly" is considered an Everest in the landscape of operatic soprano roles. It's a remarkable showcase of the soprano's skillset, rendering it the perfect test for an artist like Sonya Yoncheva, known for her technical prowess and emotive performances. By the way, Sonya Yoncheva released a new book gathering the top 15 career roles, including Madama Butterfly. The book is called Fifteen Mirrors.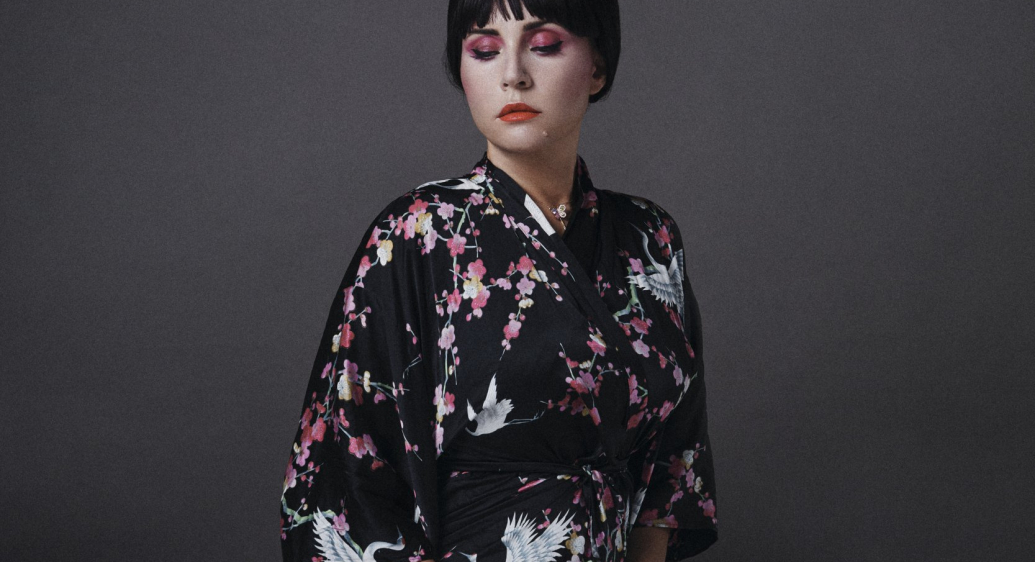 Why Sonya Yoncheva is the ideal Soprano for this role?
Sonya Yoncheva possesses a powerful and delicate voice, and her rich, warm timbre makes her a perfect fit for a broad range of roles in the soprano repertoire. Her voice is known for its distinct lyrical quality and the ability to deliver dramatic weight when required, a balance crucial for taking on complex characters like Cio-Cio-San.
Key roles have shaped Yoncheva's career and primed her for the part in "Madama Butterfly". For example, her portrayal of Violetta in Verdi's "La Traviata" honed her capacity to depict a woman's inner turmoil and outer grace. Similarly, her role as Desdemona in "Otello" demonstrated her ability to convey heartrending emotion with sincerity, an essential trait for Cio-Cio-San's tragic narrative.
Playing Norma in Bellini's opera of the same name, Yoncheva showcased her proficiency in controlling dramatic coloratura, which is necessary for the expressive melodic lines in Puccini's score. Her embodiment of Mimi in "La Bohème" also added to her familiarity with Puccini's style, his characteristic sweeping melodies and emotive arias.
These experiences have equipped Yoncheva with a vast emotional and technical toolkit. They've refined her vocal agility, grasp on character-driven narratives, and understanding of Italian operatic traditions. All these elements are essential in portraying a layered character like Cio-Cio-San, making Yoncheva a natural fit for this challenging role.
Giacomo Puccini would have loved Sonya Yoncheva's voice
Giacomo Puccini, one of the most renowned composers of Italian opera, had a distinct affinity for the soprano voice. This preference can be traced back to his mastery of character creation and innovative musical expression approach.
Puccini's leading female characters, often written for soprano voices, are integral to his operas' emotional depths. His sopranos are not just heroines but fully-realized, complex characters with intricate emotional journeys. Their stories often revolve around themes of love, sacrifice, and tragedy, with their destinies driving the opera's plot.
From a musical perspective, Puccini's fondness for soprano voices lies in their ability to embody the extensive emotional range he wanted to express in his music. The soprano voice's agility, range, and lyrical potential allowed Puccini to craft breathtakingly beautiful arias that capture the audience's heart and imagination. Iconic examples include "Vissi d'arte" from Tosca, "Mi chiamano Mimi" from La Bohème, and "Un bel dì vedremo" from Madama Butterfly.
Moreover, the soprano voice's broad spectrum, from ethereal high notes to fuller, darker lower registers, offers a rich palette to depict different moods and emotions. With his keen sensitivity to vocal colour, Puccini used this to his advantage, creating a distinct emotional landscape for each character. Thus, Puccini's love for soprano voices can be seen as an integral part of his broader artistic vision, prioritising emotional truth and dramatic intensity in service of the narrative.
Sonya Yoncheva's soprano voice certainly stands out among her peers for its technical precision, unique timbral qualities, and emotional expressivity. A defining feature of Yoncheva's voice is its richness and warmth, which lends a distinctive depth and vibrancy to her performances. While her voice possesses the lightness and agility typically associated with a lyric soprano, it also has a weight and fullness that allow her to tackle more dramatic roles.
Her range is also notably wide, enabling her to execute both high-lying coloratura passages and fuller, more demanding parts. This versatility is accompanied by impressive stamina, which lets her sustain demanding roles and long phrases without compromising tonal quality or power.
Another striking aspect of Yoncheva's voice is its expressivity. She has an exceptional ability to infuse each note with emotion, using the subtlest shifts in dynamics and phrasing to convey the psychological nuances of her characters. Combined with her instinctive acting skills, this results in deeply engaging performances, both musically and dramatically.
Lastly, Sonya Yoncheva is a remarkable linguist, capable of singing in many languages with correct diction and convincing accents. This ability to embody the linguistic nuances of each role adds another layer of authenticity and depth to her performances. Back in 2021, Sonya Yoncheva sang Un bel dì vedremo" from Puccini's Madama Butterfly during "Fauteuils d'Orchestre", recorded at the Théâtre des Champs Elysées of Paris in March 2021 and telecast on France 5. One of my defining moments as a true fan.
Cio-Cio-San's role was Sonya Yoncheva's destiny, writing in gold letters the soprano's name in the history of Opera. According to the Austrian newspaper DerStandard, Madama Butterfly was finally revived at the Staatsoper, ending with cheering choirs and flying bouquets of flowers for Sonya Yoncheva. The soprano made her role debut as Cio-Cio-San and caused a rollercoaster of emotions.
Sonya Yoncheva was at her best in the dramatic scenes of the second and third acts. How she conveyed the emotional world of the Cio-Cio-San between determination and despair, hope and resignation, was a revelation. Her "Un bel di vedremo" performance was heartbreaking, and the final "Tu, tu piccolo iddio" was outstanding. You can read the article here:
https://www.derstandard.at/story/3000000175698/madama-butterfly-mit-sonya-yoncheva-in-hoechstform
Final words
As the final notes of Puccini's "Madama Butterfly" resound and fade, one cannot help but realize the immense significance of the journey we've just witnessed. Sonya Yoncheva's heart-rending portrayal of Cio-Cio-San is more than an operatic triumph—it's akin to capturing the most coveted accolade in cinema, the Oscar. It's a testament to her talent and a benchmark of artistry that marks a new chapter in her career.
Indeed, this role, this performance, establish a 'before' and 'after' in the narrative of Yoncheva's career. With her hauntingly beautiful interpretation, she not only walks in the illustrious footsteps of the sopranos who've brought Cio-Cio-San to life before her but also carves her indelible path.
In embracing the Butterfly's tragic flight, Yoncheva has soared to new heights, her artistry mirroring the opera's transformative journey. Just as the fragile Butterfly emerges from her cocoon, so too has Yoncheva emerged, affirming her place among the greats with this sublime interpretation.
With this performance, Yoncheva doesn't merely sing Puccini's "Un bel dì vedremo," she lives it, drawing us into a world where love, loss, and hope are woven into every note. And like the opera's unforgettable butterfly, Yoncheva's rendition promises to leave an enduring imprint, fluttering in the audience's hearts long after the curtain falls. This is the power of art at its finest, the magic of opera in its purest form, and a testimony to Sonya Yoncheva's exceptional artistry.
José Amorim
Information sourced by the author for luxuryactivist.com. All content is copyrighted with no reproduction rights available. Images are for illustration purposes only. The featured image is Sonya Yoncheva (Cio-Cio-San) and Charles Castronovo (Pinkerton).© Staatsoper / Michael Pöhn.