Reading Time:
4
minutes
Recently, the luxury furniture market has seen a dramatic increase in growth. As more people opt for high-end designs and materials, the industry is continually adapting to stay ahead of the curve.
Looking ahead to 2023, the luxury Italian made furniture market will surely experience a new wave of trends. As a homeowner looking to spruce up their home's interiors, you ought to familiarize yourself with the upcoming trends.
This is where we can help. This blog post will discuss the top trends in luxury furniture that we can expect to see in the coming years. From sleek and modern designs to natural materials and bold colors, these trends reflect the changing tastes of luxury furniture buyers.
Read on.
Sustainable Materials
As the world wakes up to the devastating effects of climate change, more and more people are opting for furniture made from sustainable materials. The trend of using eco-friendly materials is rising, with many luxury furniture brands now offering pieces made from recycled, repurposed, or sustainably sourced materials.
Bamboo, recycled plastic, and even natural wool are used to craft furniture with a minimal environmental footprint. This is better for the environment, adds a unique aesthetic to the piece, and shows customers you care about their values.
Customization
People are no longer content with buying generic furniture. Rather, they want something uniquely their own. Companies are responding to this demand by offering more opportunities for customers to customize their furniture.
From the type of wood and finish to the style of the legs and hardware, consumers can now make their furniture one of a kind. Furniture makers are also making it easier to customize furniture with online tools that provide a realistic preview of the final product. This trend will continue as more people look for unique, personalized furniture pieces.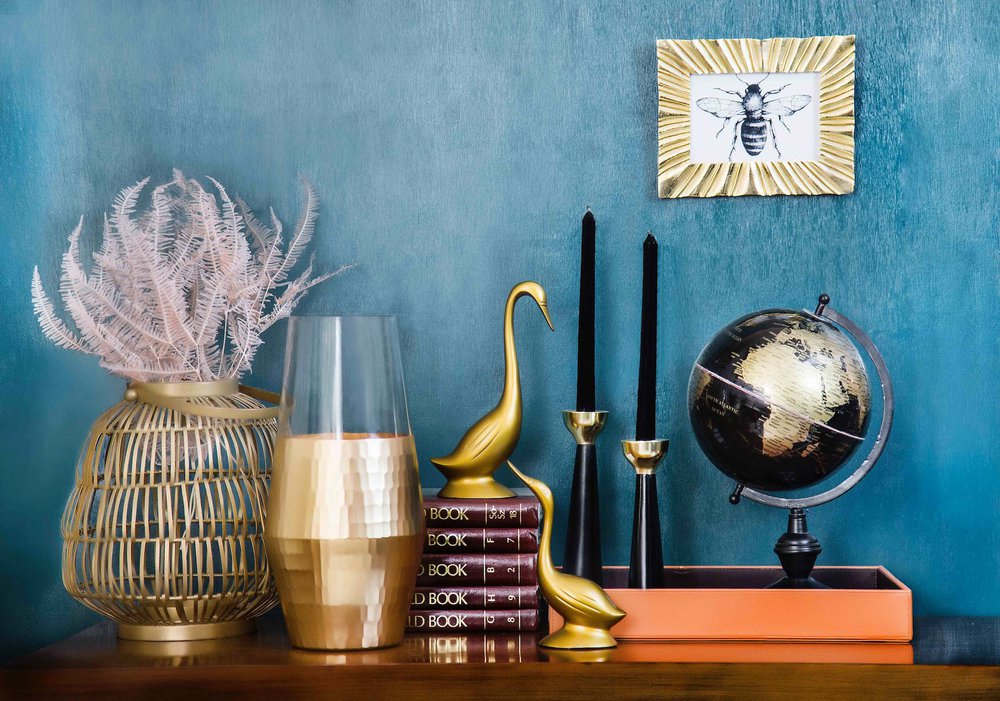 Multifunctional Furniture
This type of furniture is designed to be used in multiple ways, making it both practical and stylish. For example, a sofa can be easily converted into a bed, or a coffee table can have hidden storage space.
This trend is becoming increasingly popular in luxury homes, allowing homeowners to make the most of their space while creating a luxurious and stylish look. Multifunctional furniture is a great way to make your home look glamorous and save space.
Minimalist Design
This design aesthetic highlights the materials' beauty rather than overwhelming the senses with intricate designs or ornate details. Minimalist furniture pieces often feature sleek, clean lines and muted colors, creating a streamlined, modern look.
It is perfect for any modern home and gives an air of sophistication to any room. It's a great way to create a luxurious look without breaking the bank.
Geometric Shapes
Geometry has been a major design trend in recent years, and it's no surprise that this trend is making its way into the luxury furniture market. Furniture designers are playing with shapes to create visually appealing and functional pieces.
Pieces featuring geometric shapes such as triangles, circles, and squares create a modern, sophisticated look that will make any room stand out. This trend is perfect for those looking to add something special to their home.
You can also buy luxury Italian-made furniture from many stores and online websites. To stay up to date with the latest trends in luxury furniture, check out our blog for updates.
Final Word
Luxury furniture is becoming increasingly popular as people look for ways to add a touch of elegance to their homes. The top trends include stylish contemporary designs, ethically sourced materials, and technology-driven features as listed above.
We are sure we could get an idea of trending decor fashion and will be able to spruce your home's interiors accordingly. Good luck!
Carol
Information sourced by the author for luxuryactivist.com. All content is copyrighted with no reproduction rights available. Images are for illustration purposes only.