Reading Time:
14
minutes
Time passes by, but elegance remains. Thousands of years of men's fashion provided a tremendous heritage of iconic men that shaped their decade by their outstanding styles. History and tradition govern menswear. Some men get inspired and create their style; everybody has a couple of names that hit the mind. Here is an attempt to list the twelve most stylish men of all time.
The challenge is high, but all the following men have inspired generations of other men, always more elegant, audacious and trendy. They all have strong personalities and never tried to blend into the standards of their time. This is why they deserve to be featured today and keep inspiring a new generation of men. Enjoy!
1- Beau Brummell, the first dandy of all
George Bryan "Beau" Brummell was hailed as the finest exemplar of the dandy, and complete literature was built around his style and humorous sayings, which have survived to the present day. His name is still connected with style and excellent looks, and it has been used for many current items to indicate their high quality.
Brummell's name became synonymous with style and good looks, and it was therefore used for a range of items or alluded to in songs and poems. One example is Beau Brummel Brown's paint colour, which was only used on the 1931 Oldsmobile. In 1934, Lionel de Rothschild named a rhododendron hybridized by him after the dandy. The Illinois Watch Company produced numerous Beau Brummel models in 1928, and LeCoultre released a Beau Brummel watch with a basic design and no numerals in 1948. Beau Brummell for Men, a men's skincare and shaving firm, debuted in 2016.
2- Paul Poiret, the first haute-couture creator
Paul Poiret was a French fashion designer and a master couturier during the first two decades of the 20th century. He was the founder of his namesake haute couture house. Poiret opened his own shop in 1903. In his early years as an independent couturier, he defied established dressmaking traditions and disrupted others. He abandoned the petticoat in 1903, and the corset followed suit in 1906. Poiret rose to prominence with his controversial kimono coat and similar, loose-fitting designs designed for an uncorseted, thin body.
As a man, he was indeed a valid symbol of elegance at that time and represented one of his most well-dressed men. He would associate classics with a hint of originality. Men and women would have the name Paul Poiret burning their lips and craving a stylish look away from classical standards.
Only a man with such good taste could revolutionize fashion the way he did. Fashion would be changed forever, and Paul Poiret's designs still inspire today's generations of fashion designers. While he was well known for his drapé technique, he remains a fashion icon himself, consistently showcasing the most sophisticated looks.
3- Sidney Poitier, the real black panther
He was an actor, film director, and diplomat from the Bahamas and the United States. Sidney Poitier was the first African American actor and the first Bahamian to get the Academy Award for Best Actor in 1964. He won two competitive Golden Globe Awards, a British Academy of Film and Television Arts (BAFTA) award, and a Grammy Award for Best Spoken Word Album. Poitier was one of the last prominent stars of Hollywood's Golden Age. He was always very elegant.
Sidney Poitier's grace, eloquence, and pure class are unparalleled. His excellent voice, gorgeous looks, and enormous talent established him as one of the screen's most recognized and well-liked performers. He was the highest-paid actor in the world at the time. Audiences would pay to watch a Sidney Poitier picture just because Sidney Poitier was in it. His elegance is legendary, and he was a true black panther in terms of style and presence. He passed away in January this year and will always be remembered.
4- Marcelo Mastroianni, el maestro.
If we think about elegance, we cannot avoid Italy. Italian men generally have a natural class, and we all have in mind the presence of Marcelo Mastroianni, the timeless icon for Italian man elegance. Marcello Vincenzo Domenico Mastroianni was an Italian cinema actor. He was widely recognized as one of the twentieth century's most iconic male performers in Italy and one of Europe's most renowned actors and screen sex symbols in the 1960s and 1970s. His taste for fashion was very manly and self-confident.
Beyond the formality of his attire, his elegance is all about attitude. Everything about him exudes subtle nonchalance, calm confidence, and profound self-consciousness, whether it's the way he holds his hands, his deep, smooth, and welcoming eye, or how he moves. His clothing is simple, in contrast to the flashy excess of some of his fellow Italians. He seldom wears colours, perhaps adding texture to his outfit with denim or a checkered blazer but otherwise adhering to basic blacks and different hues of white.
5- Paul Newman, Timeless Icon
Paul Leonard Newman (January 26, 1925 – September 26, 2008) was an actor, film director, race car driver, philanthropist, and entrepreneur from the United States. He won an Academy Award, a BAFTA Award, three Golden Globe Awards, a Screen Actors Guild Award, a Primetime Emmy Award, a Silver Bear, a Cannes Film Festival Award, and the Cecil B. DeMille Award, and the Jean Hersholt Humanitarian Award.
Newman's major film roles include The Hustler (1961), Hud (1963), Harper (1966), Cool Hand Luke (1967), Butch Cassidy and the Sundance Kid (1969), The Life and Times of Judge Roy Bean (1972), The Sting (1973), The Towering Inferno (1974) Fort Apache, The Bronx, and voice role of Doc Hudson in the first instalment of Disney-Cars Pixar's as his final acting non-documentary role, with his archival voice Newman, a ten-time Oscar nominee, won the Academy Award for Best Actor for The Color of Money (1986).
Paul Newman was considered for decades as the modern gentleman. His charisma, sex appeal and unique style brought some modernity to the screens and to men's inspiration. His passion for automobile races would create his myth, and the famous Rolex Daytona has been called the "Paul Newman" since then.
6- Connery, Sir Sean Connery
In masculine legends, one story is by far the archetypal model: James Bond. Out of all the actors who played Ian Flemming's character, Sean Connery is by far the best. His British charming and self-confident charisma, unique sense of elegance and strong sex appeal made Sean Connery the perfect icon of modern elegance for men.
Between 1962 and 1983, he was the first actor to play fictional British secret agent James Bond on film, appearing in seven Bond films. He created the James Bond allure in the movies and brought a certain daring to Bond's attitude: wearing an elegant outfit while putting a cigarette hanging vertically between the lips. Until the end of his life, Sean Connery was a fantastic icon of masculinity and elegance, no matter wearing a smoking, a Scottish kilt or just a pair of casual trousers.
7- Yves Saint Laurent and the myth of eternal elegance
Yves Henri Donat Mathieu-Saint-Laurent, referred to as Yves Saint-Laurent or YSL, was a French fashion designer who, in 1962, founded his eponymous fashion label. He is regarded as among the twentieth century's foremost fashion designers.
Saint Laurent was a Paris' "jet set" member in the 1960s and 1970s. He was frequently spotted in France and New York City clubs, including Regine's and Studio 54. He spent time in his residence in Marrakech, Morocco, while he wasn't actively supervising the production of a collection. In the late 1970s, he and Bergé purchased Château Gabriel, a neo-gothic mansion in Deauville, France. Yves Saint Laurent was a massive fan of Marcel Proust, who had been a regular visitor of Gaston Gallimard, one of the villa's former owners. When Saint Laurent and Pierre Bergé purchased Château Gabriel, they commissioned Jacques Grange to design it with motifs from Marcel Proust's Remembrance of Things Past.
Monsieur Saint Laurent was genuinely passionate about elegance and beauty. He would dedicate his life to style, and everything he would do allowed him to be surrounded by beauty. His dream of elegance would help him build the modern looks of 20th-century society. For Yves Saint Laurent, elegance and style are forever values to remain in society.
8- Idris Elba, the black Bond
Idrissa Akuna "Idris" Elba is an English actor, musician, and producer. For many years he was considered by the public as an honourable successor for James Bond as he incarnates the power, elegance and British attitude for the role. He has been nominated for four Golden Globe Awards for Best Actor – Miniseries or Television Film, winning one of them and has been nominated for five Primetime Emmy Awards. Stringer Bell in the HBO series The Wire, DCI John Luther in the BBC One series Luther, and Nelson Mandela in the historical film Mandela: Long Walk to Freedom are among his credits (2013).
Besides acting, Elba is a DJ and R&B artist who goes by DJ Big Driis or Idris. His films have made over $9.8 billion at the global box office as of May 2019, including over $3.6 billion in North America, where he is one of the top 20 highest-grossing actors. He was selected to the Time 100 list of the World's Most Influential People in 2016. Elba was nominated for Essence's annual Sexiest Man of the Year in 2013 and People magazine's Sexiest Man Alive in 2018. Elba received a MOBO Inspiration Award in October 2014. In the 2016 New Year Honours, Elba was named an Officer of the Order of the British Empire (OBE) for services to theatre. Elba earned the male prize for "Rear of the Year" in the United Kingdom in 2017. In September 2018, he was one of 50 persons profiled in Time Out for "making London amazing" and shaping the city's cultural environment to commemorate the magazine's 50th anniversary.
9- Huang Xiaoming, the Chinese dandy
Huang Xiaoming or Mark Huang, born November 13 1977, is a Chinese actor, singer, and model. He graduated from the Performance Institute of the Beijing Film Academy in 2000. Huang first rose to prominence in 2001 for playing Emperor Wu of Han in the television series The Prince of Han Dynasty. Huang is best known for his roles in television as Yang Guo in The Return of the Condor Heroes (2006), Xu Wenqiang in Shanghai Bund (2007), Luo Xi in Summer's Desire (2010), Yue Fei in The Patriot Yue Fei (2013) and Zuo Zhen in Cruel Romance (2015); as well as his roles in films American Dreams in China (2013) and Xuanzang (2016). He is considered a true dandy and always dresses up with style and exquisite taste.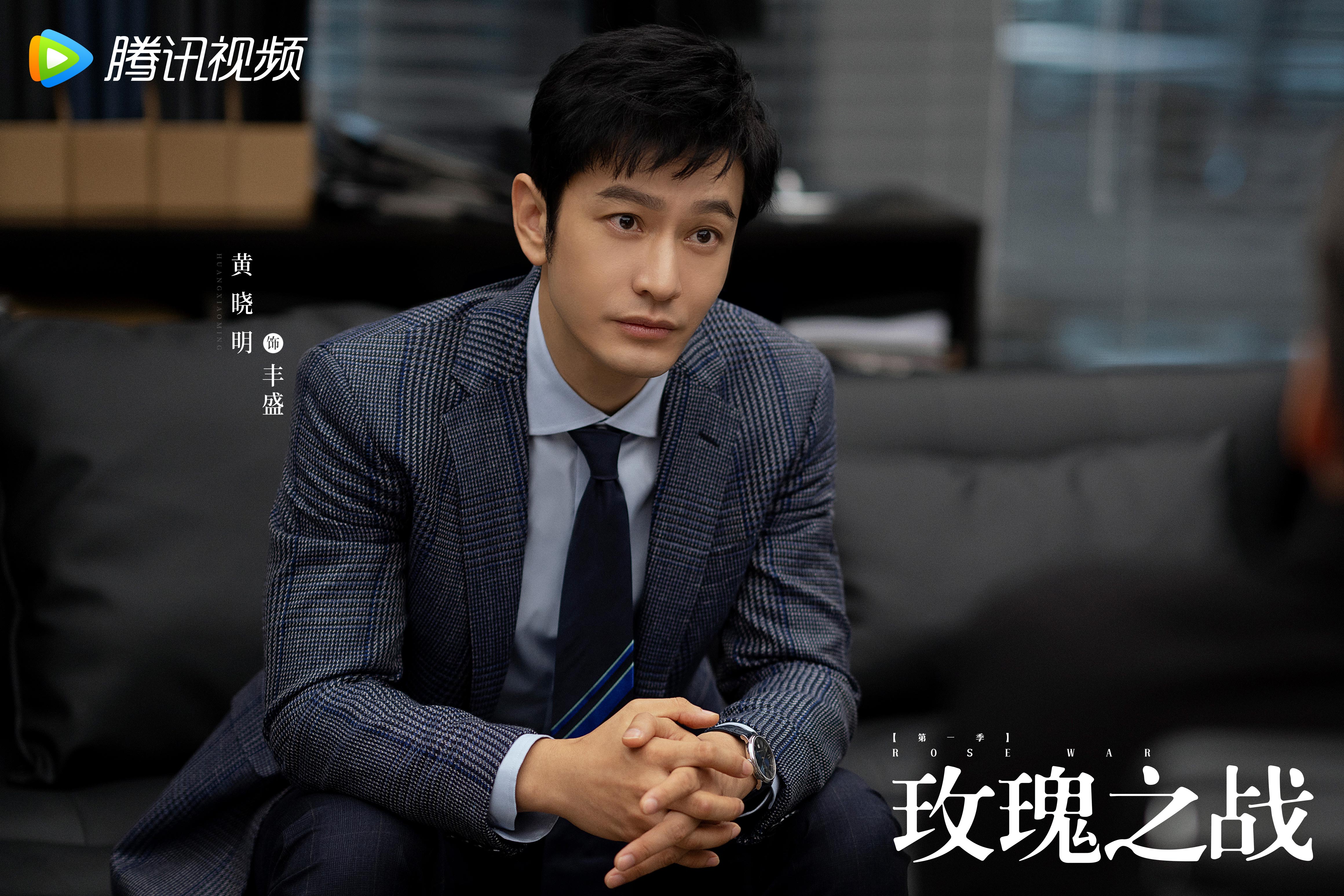 Huang Xiaoming is such a fashion icon that many magazines showcased him in different photo shoots, from classical inspirations to more bold looks. Huang Xiaoming is a great inspiration and an elegant role model. He is a true dandy from the east.
10- Harry Styles, eclectic elegance
Harry Edward Styles (born February 1 1994) is a singer, songwriter, and actor from England. His musical career began in 2010 as a single participant on The X Factor, a British music competition programme. Following his removal, he was reintroduced into the boy band One Direction, which became one of the best-selling boy bands of all time until taking an extended break in 2016. In 2017, Columbia Records released Harry Styles' self-titled debut solo album. It debuted at number one in the UK and the US and was one of the top ten best-selling albums of the year worldwide, with its lead single, "Sign of the Times," topping the UK Singles Chart.
Fine Line (2019), Styles' second album, opened atop the US Billboard 200 with the highest first-week sales by an English male artist in history and was the most current album to be featured in Rolling Stone's "500 Greatest Albums of All Time" in 2020. Its fourth song, "Watermelon Sugar," topped the Billboard Hot 100 in the United States. Styles' third album, Harry's House (2022), was internationally acclaimed and broke multiple records, including the chart-topping hit "As It Was."
After being awarded the title "sexiest man alive" multiple years, Harry Styles continues his career with talent and does not hesitate to challenge the standards, especially regarding fashion.
11- David Beckham, Sports Gentleman
David Robert Joseph Beckham is a former professional footballer from England who is now the president and co-owner of Inter Miami CF and a co-owner of Salford City. Beckham, a right winger, known for his passing range, crossing ability, and bending free-kicks, has been acclaimed as one of his generation's finest and most identifiable midfielders and one of the best set-piece specialists of all time.
He is the only English player to win league championships in four different countries: England, Spain, the United States, and France.
Beckham's romance and marriage to Victoria, who was famous in her own right as a member of the Spice Girls, added to his popularity outside of sport. Beckham rose to prominence as a fashion star, and the pair, together with Victoria, were profitable spokesmen sought after by clothing designers, health and fitness experts, fashion publications, and perfume and cosmetics makers.
12- Timothee Chalamet and the new dream
New generations bring new dreams and new references. Society is constantly evolving, and in that sense, the role of male models. Some of the new generations of actors outstand from the crowd. And today's hot gunner is Timothee Chalamet. Chalamet, born in New York City, began his career on the stage and in television projects, first starring in the drama Homeland in 2012. He made his feature film debut two years later in the comedy-drama Men, Women, and Children, and he also starred in Christopher Nolan's science-fiction blockbuster Interstellar.
Chalamet rose to prominence after playing a lovestruck adolescent in Luca Guadagnino's coming-of-age drama Call Me by Your Name (2017), for which he received an Academy Award nomination for Best Actor. He went on to play supporting roles in Greta Gerwig's films Lady Bird (2017) and Little Women (2019), as well as significant roles in the drama Beautiful Boy (2018) and Denis Villeneuve's science fiction feature Dune (2021). Timothee Chalamet has a strong style, making sure to
Several media outlets see Chalamet as one of the most brilliant actors of his age. Chalamet has been dubbed a sex symbol and a fashion icon by the media, with his hair, jawline, and androgynous appearance highlighted as trademarks. Vogue named him the most influential guy in fashion in 2019, praising him for continuing to "ply the boundaries between traditional masculinity and femininity," adding that "those fashion choices are all the more amazing since Chalamet fashions; himself." GQ named him the best-dressed guy in the world in 2020.
In conclusion,
Generations of men have turned fashion into a way to express their personality and elegance strongly. All the above men are different, but one thing brings them together as a whole: They all show strong self-confidence and a strong belief in themselves. Somehow, it is never a problem of beauty, money or success. Believing in yourself is probably the best "outfit" you could wear.
José Amorim
Information sourced by the author for luxuryactivist.com. All content is copyrighted with no reproduction rights available. Images are for illustration purposes only. No images are hosted on our servers; they are links from other websites.